Products and Services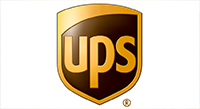 Free Shipping
To make your life easier, we offer free shipping both ways with the most reliable shipping company, UPS.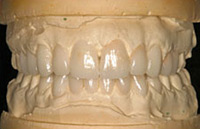 Diagnostic wax up and case planning
We will help you plan your case from start to finish. Included with your finished case; temporary matrix, prep reduction index and fee estimates upon request.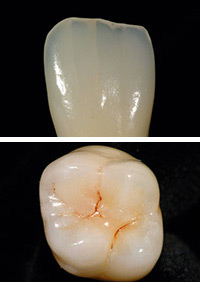 eMax Press (Lithium Disilicate)
The most clinically proven all-ceramic system that offers high esthetics and outstanding strength. It can be stained with lifelike effects or layered for additional translucency. For more information and scientific data visit
www.ivoclarvivadent.com/emax
.
Zirconia
All of our full zirconia and bridgework are designed and fabricated using the 3shape system. This high strength, translucent zirconia offers a beautiful alternative to metal.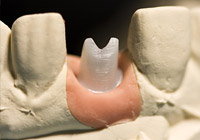 Implants
Our lab prides itself on our Implant expertise. We can fabricate anything from Titanium to custom Zirconia and work closely with Atlantis and most other Implant manufacturers to provide excellent fit and lifelike restorations. We can handle all of your Implant needs.